A TOUGH MACHINE FOR TOUGH JOBS
KUBOTA DIESEL ENGINE, WOLFTRACK® VARIABLE WIDTH, DUAL SPEED TRACKING SYSTEM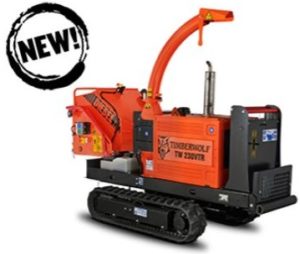 'A variable width machine with unmatched performance'
With more strength, more performance and better ergonomics, the Timberwolf TW 230VTR diesel variant has evolved into a Stage V compliant machine.
The WolfTrack® variable width, dual speed tracking system will get this wood chipper to the most remote locations fast and with a minimum machine width of just 810mm, not even a garden gate will stop you. Add to this performance the competitive price and this all-round wood chipper will work hard for your business year after year, making the TW 230VTR a wise investment for your business.
The Timberwolf TW230VTR diesel variant is the Stage V compliant replacement for the TW 230VTR wood chipper.
Features
Kubota V1505 Diesel Engine
WolfTrack® variable width, dual speed tracking system
Up to 4 tonnes/hour throughput
Ergonomic ride on platform
Quad force rollers
280 (degrees) adjustable discharge
Average chip size 18mm
Specification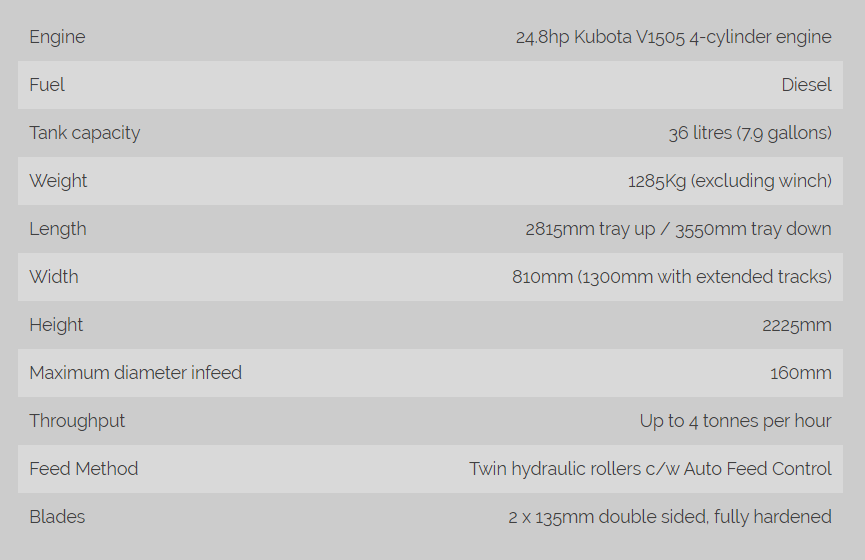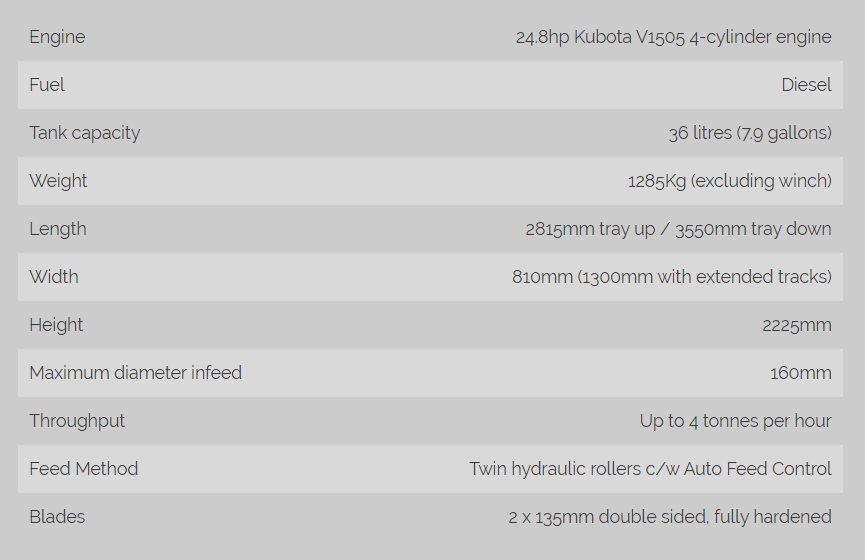 3 years warranty
Timberwolf offer, as standard, a comprehensive 3 years warranty, however 5 years warranty is available at an addition cost. Please enquire for more details and pricing.
To validate Timberwolf warranty the machine must be registered when new and serviced at an authorised Timberwolf distributor before the end of the 1st and 2nd year of ownership.